12.8V12Ah LFP Premium Lithium Battery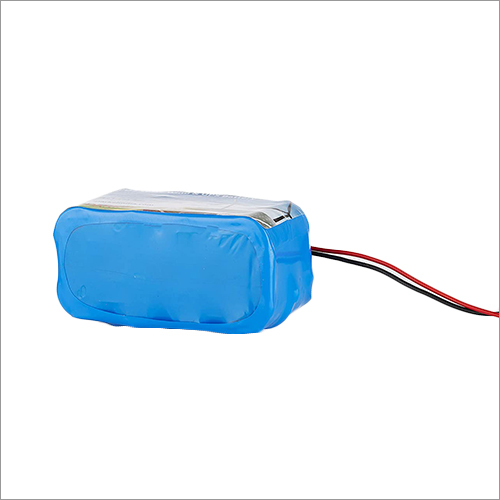 12.8V12Ah LFP Premium Lithium Battery
Product Description
Used for providing power, the provided 12.8V12Ah LFP Premium Lithium Battery is ideal to be installed in lights, vehicle starters, toys and other related items. This battery is manufactured using quality tested components under the observation of our diligent professionals with the aid of sophisticated techniques. In addition, the offered battery can be bought from us at marginal rates
12.8V12Ah LFP Premium Lithium Battery Features:
Rechargeable
Energy efficient
Lightweight
Optimum performance
Frequently Asked Questions:
1. What is the biggest problem with lithium batteries?
Ans: Lithium-ion batteries contain metals such as cobalt, nickel, and manganese, which are toxic and can contaminate water supplies and ecosystems if they leach out of landfills. Additionally, fires in landfills or battery-recycling facilities have been attributed to inappropriate disposal of lithium-ion batteries.
2. How long can a lithium battery last without charging?
Ans: A lithium-ion battery can last anywhere from 8 hours to a few days on a full charge, depending on several factors, including battery type and chemistry, battery size and capacity, usage environment or temperature, and charging practice.
3. What happens if you leave a lithium battery charging?
Ans: In a lithium-ion battery, overcharging can create unstable conditions inside the battery, increase pressure, and cause thermal runaway. Lithium-ion battery packs are required to have a protection circuit to prevent excessive pressure build-up and cut off the flow of ions when the temperature is too high.
4. What kills a lithium battery?
Ans: Heat is the leading killer of lithium batteries. High temperatures or low temperatures can kill lithium batteries. The effects of reduced temperature are a reduction in the transformation of active chemicals within the cell.
5. Do lithium batteries fail suddenly?
Ans: The longer the battery stays in this condition, the worse the degradation gets. The build-up can result in a sudden capacity loss that is difficult to predict by cycling alone.
Contact Us
Plot No. C-12, Sector - 58, G.B. Nagar,, Noida, Uttar Pradesh, 201301, India
Phone :+918071859803510